Regular price
$166.00 USD
Regular price
Sale price
$166.00 USD
Unit price
per
Sale
Sold out
Sorry, but this Emerald Green Irish Triskel Beret has been adopted.
~~~
Introducing the captivating "Emerald Green Irish Triskel Beret". This meticulously handcrafted hat showcases a stunning Triskele design in a beautiful shade of green wool. With its intricate details and cultural symbolism, this hat is a true masterpiece that embodies the spirit of Irish heritage and craftsmanship. Step out in style and make a statement with this felted hat.
COLOUR:
• This felted hat is a deep emerald green with darker undertones from a layer of Irish-raised, natural brown Jacob wool fibre.

SHAPE:
• The hat is beret-like and can be worn at a jaunty angle.
• There is a triskele pattern felted onto the top of the hat.
• Inside the hat are a hand-sewn black-coloured grosgrain ribbon, a FeltHappiness label, and a care tag.
SIZE: 
• The hat measures 5" / 12.5 cm in height,  11" / 28 cm in width, and 11.5" / 29 cm in depth. 
• It is a medium to heavy-weight hat: 4.9 ounces / 139 grams.

• HEADSIZE - It's a LARGE-sized hat and fits a range of 22.75" / 57.5 cm to 23.25" / 59 cm.  
QUESTIONS:
Don't hesitate to contact me with any questions about this felted hat.

This hat was created as part of the Triskele Collection, which premiered at Showcase 2023. There's a smaller version that can be worn as a fascinator, HERE.
This hat is ready to ship! 
Materials

Merino wool and sustainable, Irish-raised, natural brown Jacob wool.
Care

Felt is an eco-friendly, fiber that is water and stain resistant. Dust is not a problem - just give it a shake. 

This hat can be gently hand-washed in cool water. Rinse. Blot dry on a towel. Place a small towel inside to shape. Always air dry hand felted wearables.

For more information, see this Illustrated Guide.
What is Felt?

Each FeltHappiness Hat is entirely handmade and created from soft Merino wool fibers using the technique of wet felting. It's an ancient and simple craft that takes patience and lots of kneading to shrink the fibers into a strong, flexible, and warm felt. To learn more, see HERE.

In addition to insulating, wool naturally resists water. Hence, your felted hat will keep you warm in chilly weather and dry in light rain. Plus, wool resists mildew, dirt, and fire!

It's magical stuff!
Measuring Your Head

Every head has its own unique size and shape, which can be measured with a flexible tape measure or even a piece of string.

Take the tape measure and encircle your head, just above the top of your ears. Make sure that the tape measure goes over that small bump at the back of your head. Please don't pull it tightly. Leave a little 'ease' so that one finger can fit under the tape. An ear-to-ear measure can be helpful too.

Measure three times: it is surprising how it can vary!

Inches or centimetres are fine.
Sustainability

While Ireland is full of sheep, sadly, the shearings of Irish sheep are less frequently used. Multiple reasons exist: one is because our local wools do not have the softness of Merino wool. Consequently, farmers don't receive much money for the fibre. Shockingly, it is considered a waste product.

Using locally-sourced materials can have a positive impact on both the environment and the local economy. By supporting local farmers and utilising readily available materials, we help to reduce transportation emissions and promote a more sustainable supply chain.

Here at FeltHappiness Hats, I aim to increase the amount of Irish-raised fibre in my creations to be more sustainable AND still create the unique hats that you love!

As of 2023, every hat in my new collections* has a layer of Irish-raised wool.

In the GLO Collection, a natural dark brown, Jacob wool that is sandwiched between layers of black Merino wool. While in the Celtic Stone Crown Collection, shades of grey Jacob wool are used to make the 'stones'. The wool from both of these collections comes from Kerry Woolen Mills.

(*Not including the GLO Beanie and Cowl styles because they require fewer layers of wool.)

 
View full details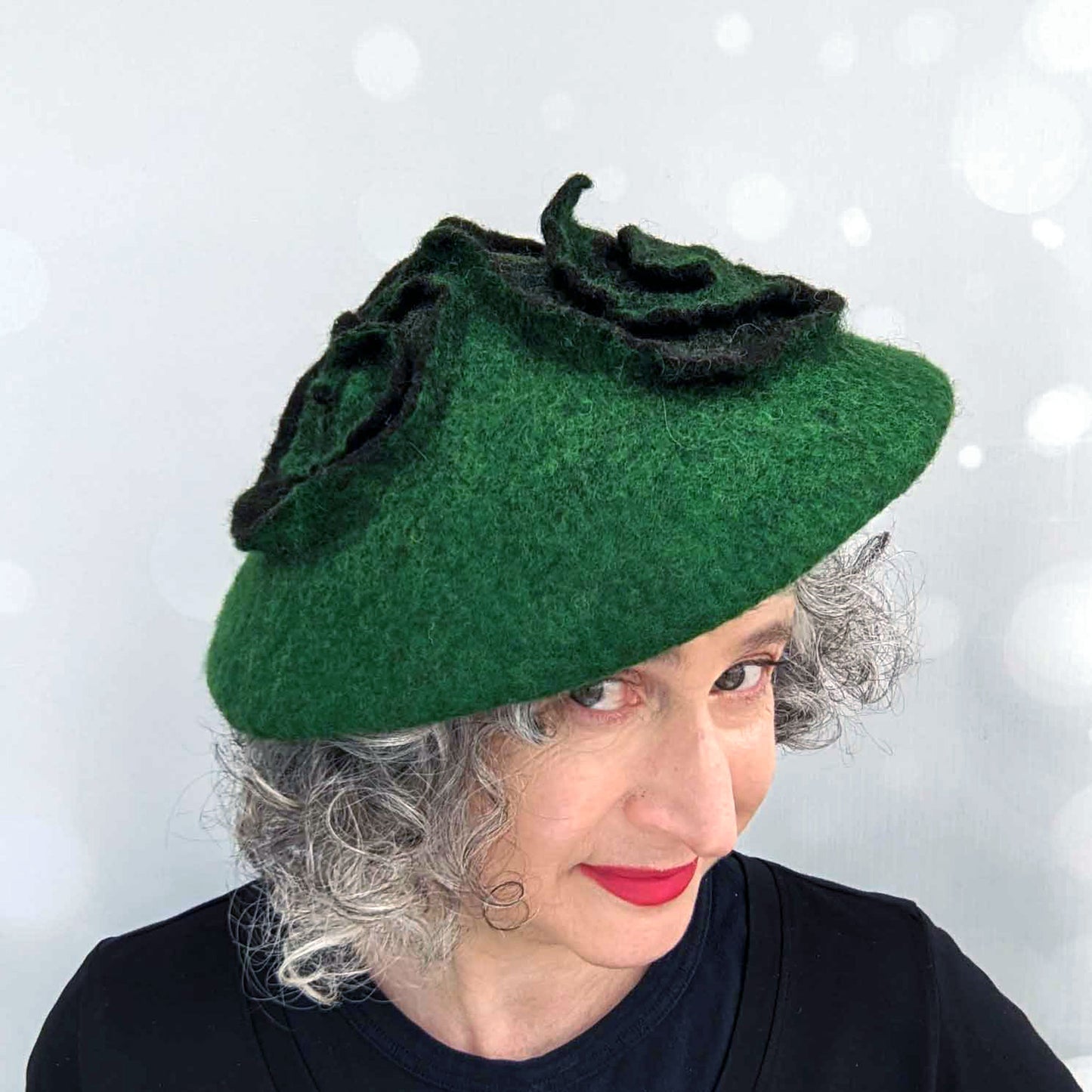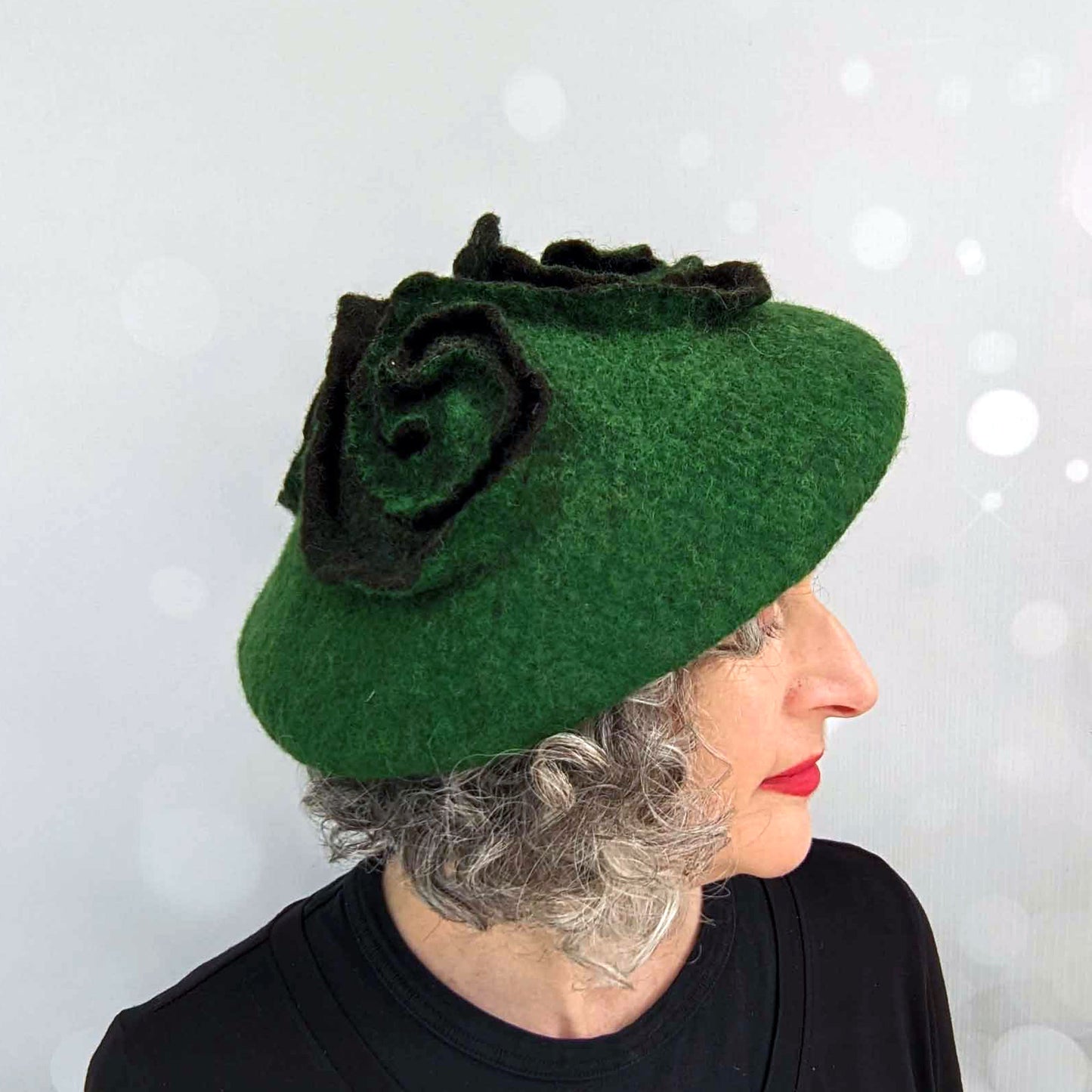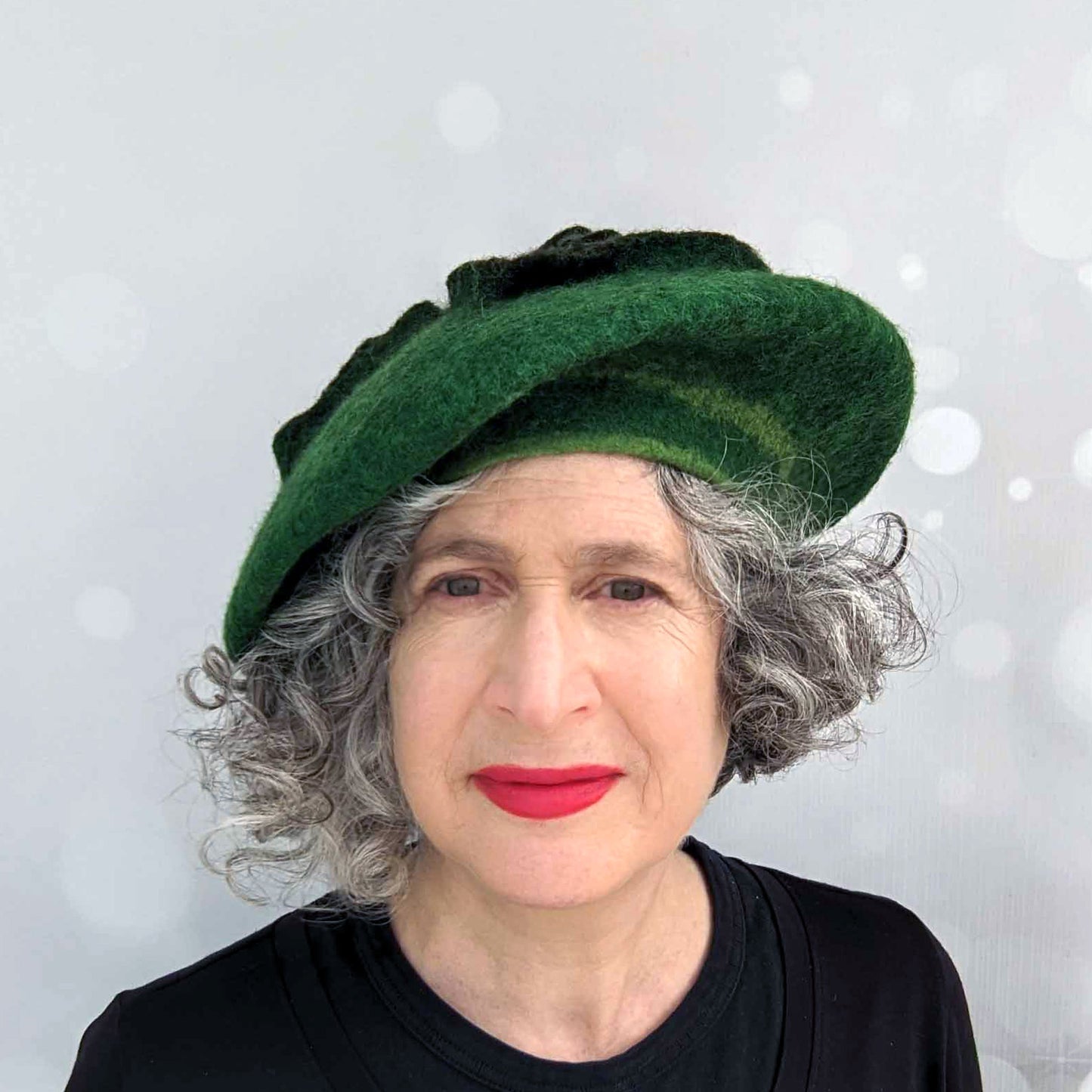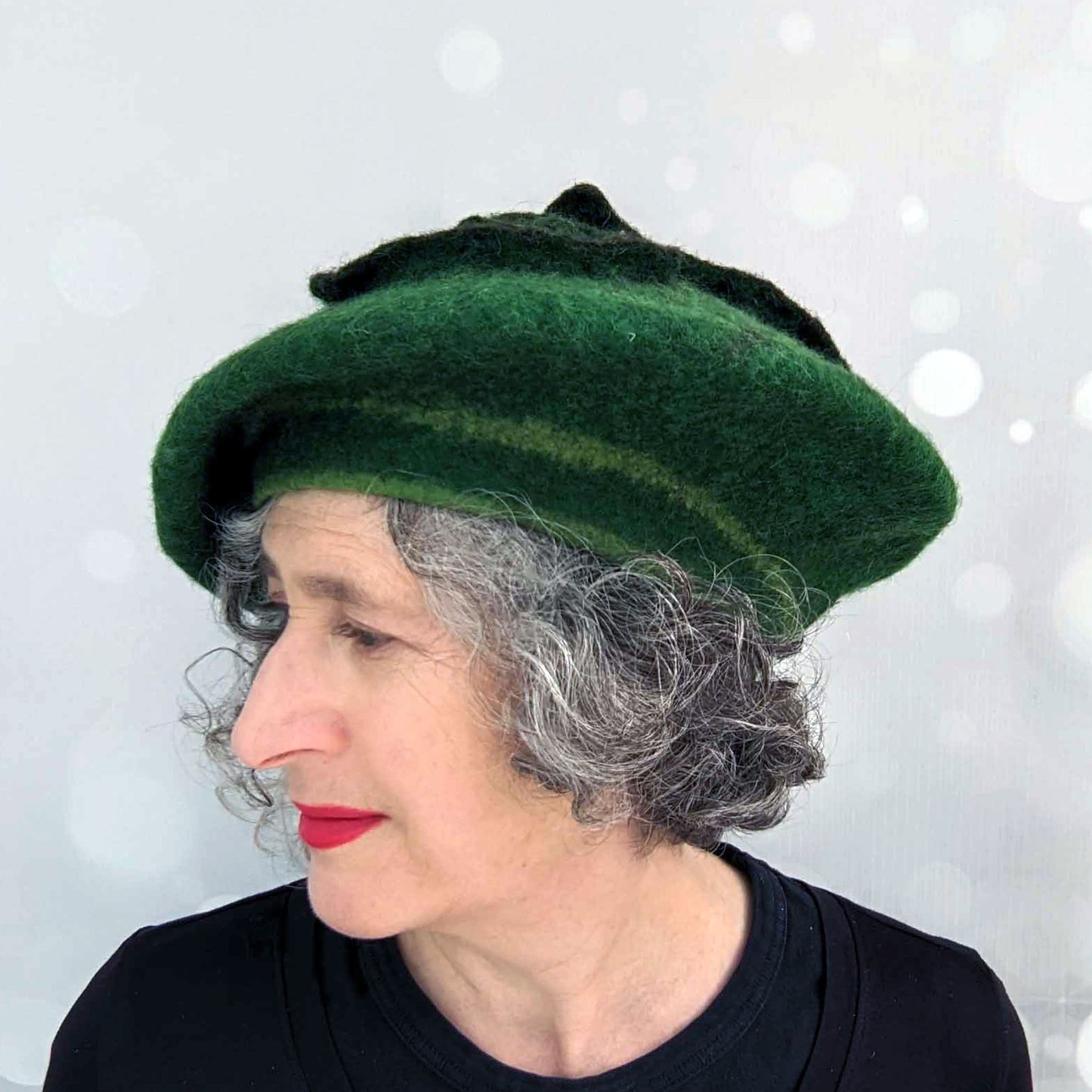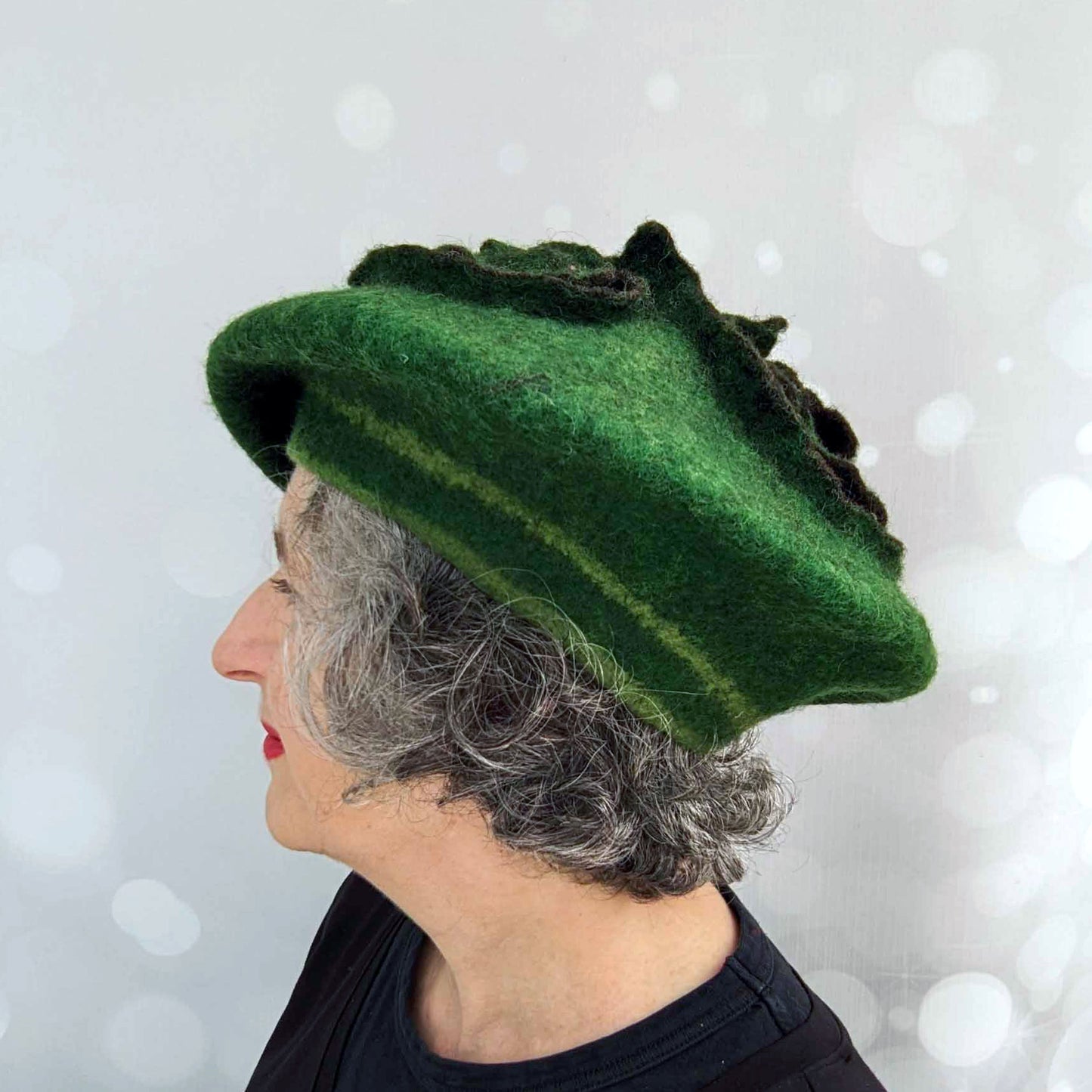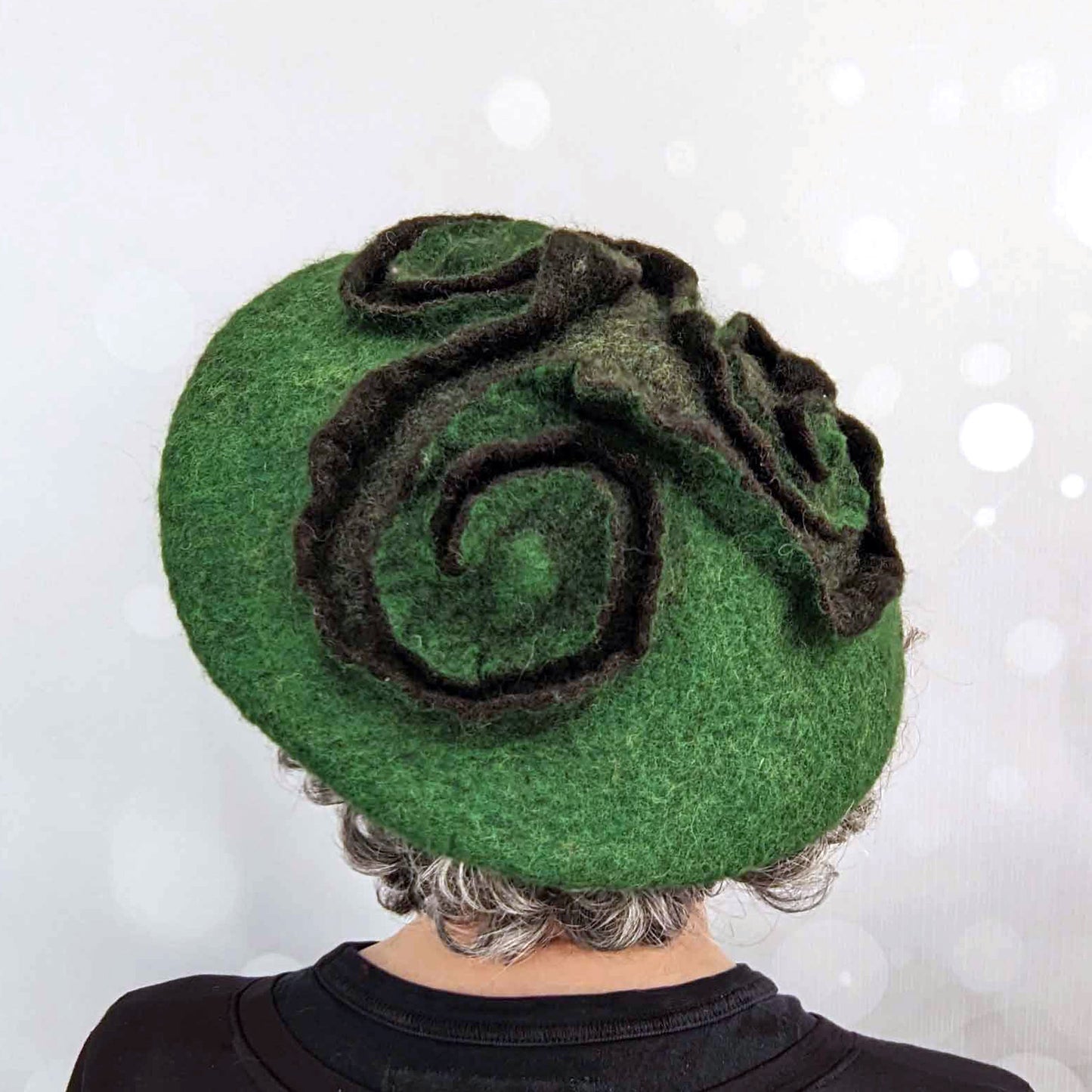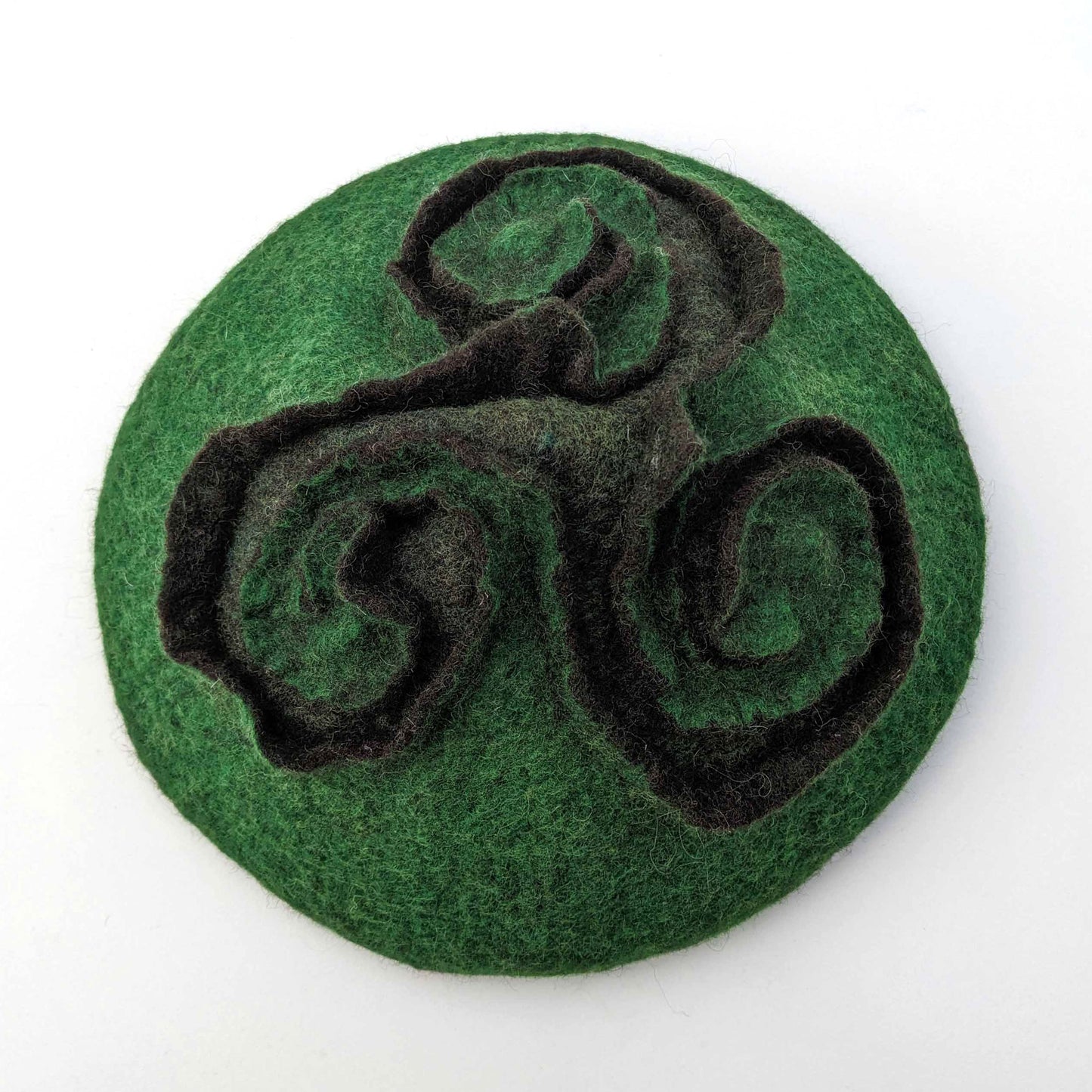 works of art
The hats are Christmas gifts; therefore I can't report the recipients' responses yet; but, in my view, they are works of art, suitable for wearing with a nice winter coat, e.g. Geiger, a celebration or to display on the wall.
Hello Norman,
Thank you for your wonderful review and appreciative emails. I really enjoyed them! Wishing you and your family the happiest of holidays. Also, thank you for 'following' me from Pennsylvania, all the way to Ireland! I appreciate your support.